Yesterday, I installed eight huge canvas prints in the offices of the Southern Environmental Law Center in Chapel Hill, North Carolina. These are all images from my new book, Wild North Carolina. I am honored that these images were selected for permanent display by such an important organization. So many of the images I have created over the last few years would not have been possible without their successful conservation efforts.
These are the largest prints I have ever made. Each print is a 5 foot tall by 3 foot wide gallery wrapped canvas. The three prints behind the reception desk form a 10 foot wide panorama of a beech forest from Umstead State Park.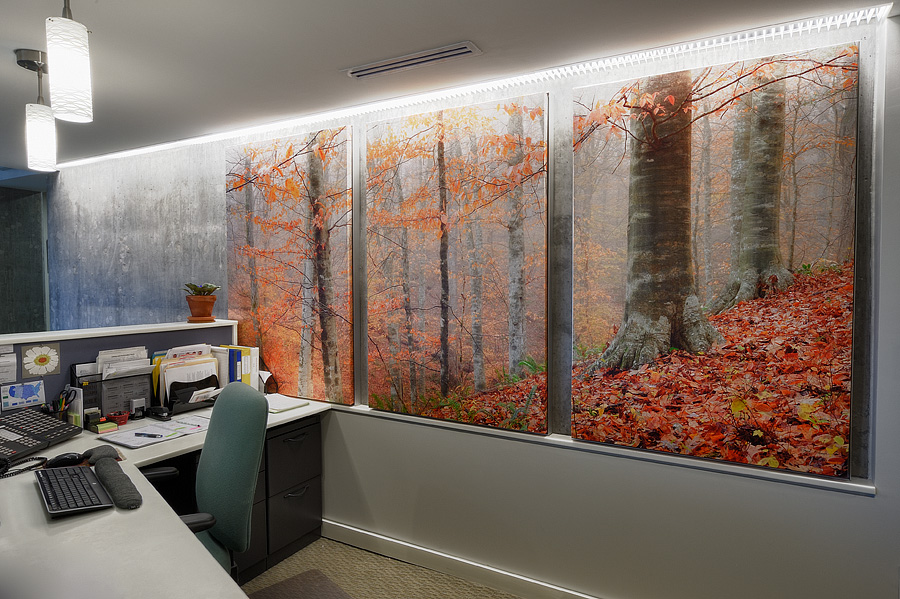 These three prints were made out of a stitched composite of three vertically composed photographs. This technique gives me the resolution I need to make huge prints but that is not the reason I use this technique. I stitch multiple photographs together to break the relationship between angle of view and perspective. To capture this entire scene in one photograph would require a wide angle lens, but a wide angle lens also has the effect of visually pushing distant objects farther away. In the forest that means distant trees become tiny, thin, and unsubstantial. A telephoto lens has the opposite effect on perspective; it makes distant objects appear closer, giving the distant trees more mass and presence. Capturing a scene like this with multiple telephoto images allows me to combine the distance compression of a telephoto lens with the wide angle of view of a much shorter focal length.
The hallway has an even larger 14 foot wide panorama made out of four vertical prints. This one shows a tidal cypress and tupelo swamp along the Chowan River.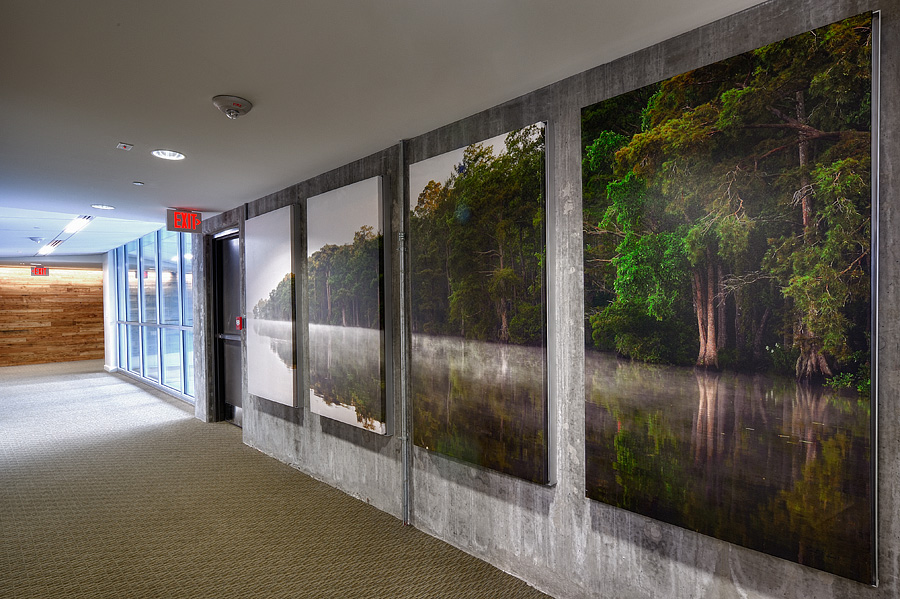 I often try to make the individual photographs of a composite image interesting and distinct compositions on their own. I started doing this long ago because I thought it made more interesting panoramas, but now I really appreciate how well this can work when displayed this way. Each print is very different yet they work together to give yet another compositional idea.
Here is another view of the hallway prints looking down the hall in the other direction.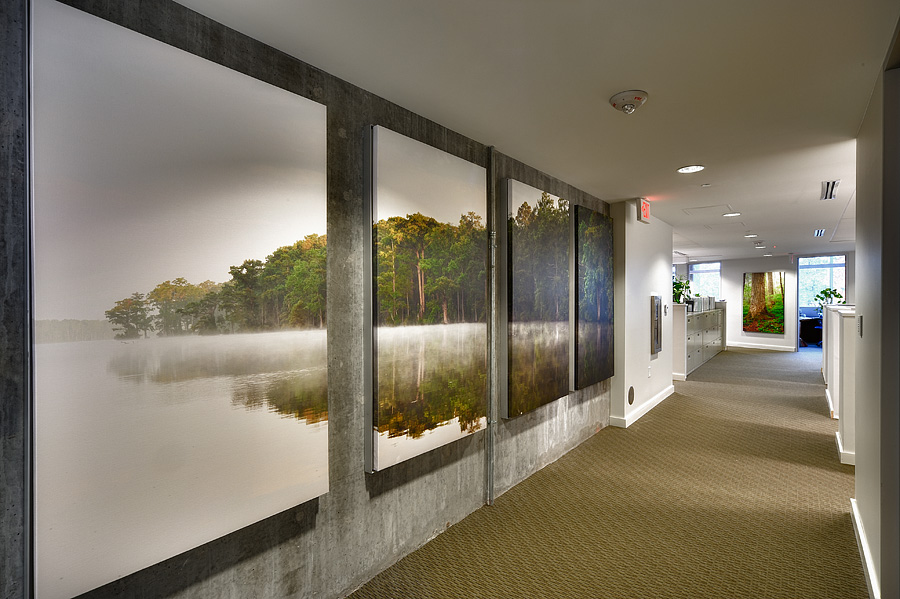 In the distance you can see the final image, a composite of three horizontal photographs made in the grove of old-growth tulip poplar in Joyce Kilmer Memorial Forest in the southern mountains of North Carolina.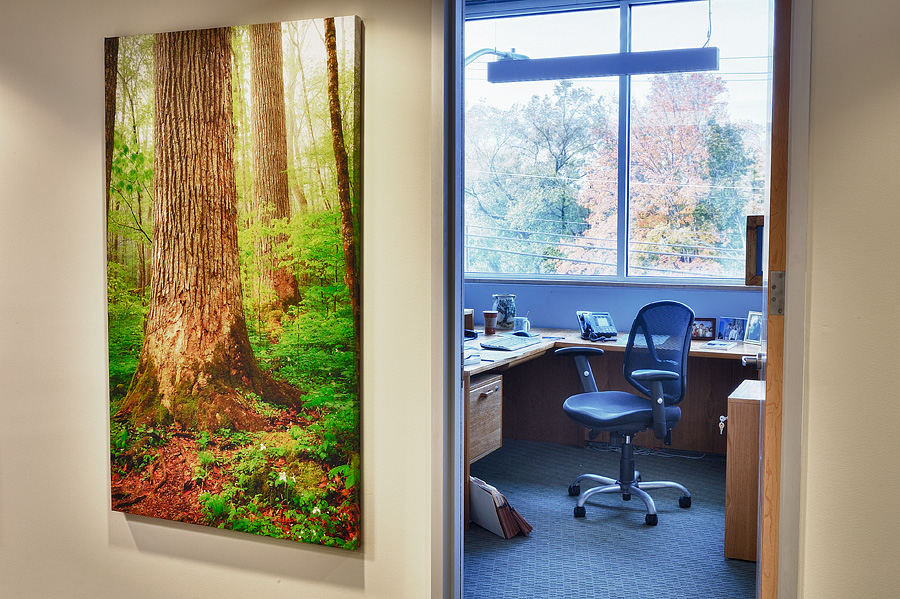 Before I hung this print a group of people sat down around it and started botanizing, just like you would do if you were there. The print is so large it is almost like being there and all the plants, even the tiniest wildflowers, are recognizable.
I want to thank JW Photo Labs in Raleigh for doing such a wonderful job with these prints. They do great work and can handle canvas prints even larger than these. Although I don't think I will be able to print any larger just because I will not be able to fit them in my car!
There were lots of ooohs and aaahs as I was hanging these prints but my favorite comment came just as I was finishing with the hallway and was starting to feel proud of myself. Ann, the office manager, walked up and said, "This definitely looks better than the blank walls." I laughed hard and said, "That's quite an endorsement, can I quote you on that!"