One of my photographs will appear on the cover of a new book by Philip Gerard about the Cape Fear River. The book will not be available until March, but you can check out the description and reviews and pre-order a copy on the UNC Press web site.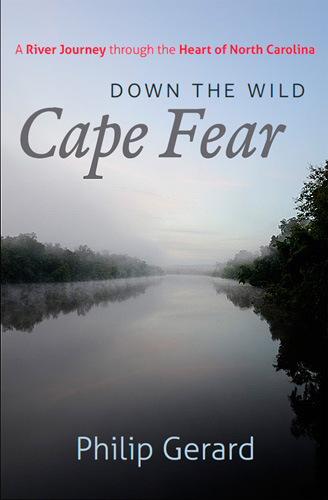 The cover photograph was made from the Lee County side of the Avents Ferry Bridge over the Cape Fear River. I wanted to make a wild landscape without any signs of human development. I also wanted to shoot from a bridge rather than the bank or a boat for a high vantage point to help the river appear to recede into the distance. Rather than spending a day driving to all the bridge crossings to scout locations, I used street view in Google Earth. In just a few minutes I was able to scout all the bridge crossings and identify the best location to make the image.
I posted another image on the web site from the same morning back in September. The low bank of fog and calm water picked up the pink pastel color in the predawn sky.